The fruit of the year 2010-Oasis
La fameuse boisson à l'eau de source et aux fruits se lance grâce a Publicis Net une campagne fraîche et bien fun!
Votez pour votre fruit préféré ( ils ont tous une sacré personnalité!) sur la Oasis Fun page de Facebook. Finale le 29 septembre ( dépêchez-vous!)
Vu dans la rue une Smart "pimpé" pour le concurrent Ramon Tafraise.
The famous french soft fruity drink fruit with source water is launching a fresh and fun campaign thanks to Publicis Net.
You have to vote for your favorite fruit character (they all have a stong personallity). To vote go on Facebook to the Oasis Fun page (in french only, sorry). The final is on the 29th of spetember, you better be quick!

Seen in the Parisian streets: a pimped Smart with Ramon Tafraise.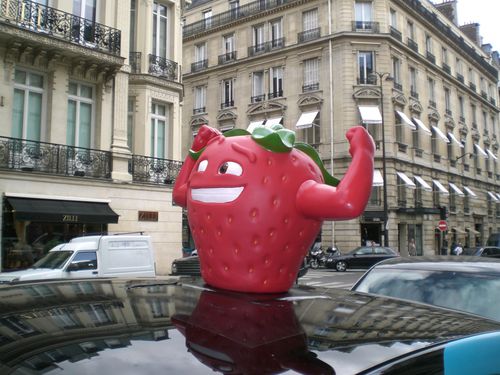 Ici le spot de lancement de la campagne (dans le style Secret Story!)
You can see the lauching viral movie of the campaign in the style of real tv shows!
Bien joué Oasis!
Well done Oasis!