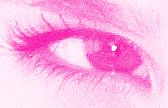 I graduated from Miami Ad School Hamburg in Art Direction in March 2011 and these two years seemed so much more for me!
Before coming to Advertising, I was working in the movie industry as a Sound Engeneer for more than 5 years (Boom, Studios, Live concerts...).
Aside to that, I worked 10 years in public and privates schools as an administrative employee to pay my rent.
I made a Europe Ad agencies Tour and a 3 months jump to New York where I had the chance to work with great people!
As you can see I love travelling, meeting poeple and working around the world!
I am available for freelance gigs.
(See the contact section for any further informations you wouldlike to know)
My Resume