Queensnight (Koninginnenacht!)
Amsterdam se transforme en une grosse teuf géante! Vive la reine Beatrix!
Amsterdam become a uge dancefloor for one night! Long live Beatrix!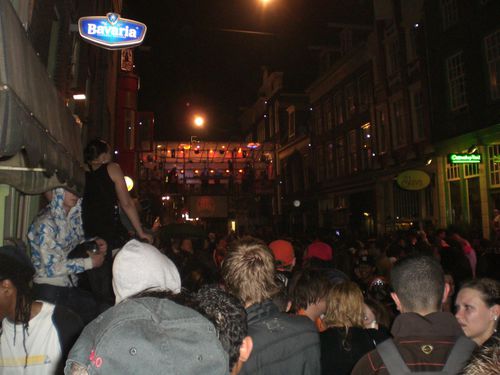 Du gros son en centre ville!
Big sound systems in the city!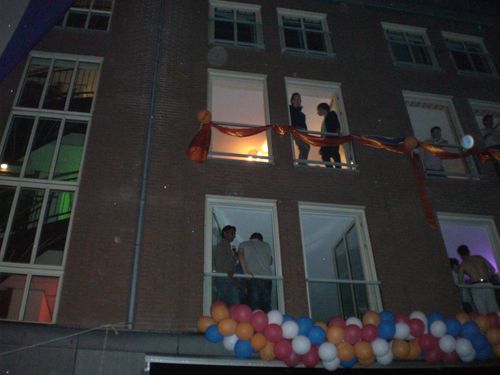 De la rue jusqu'aux fenêtres: la fiesta!
From top to floor: Partyyy!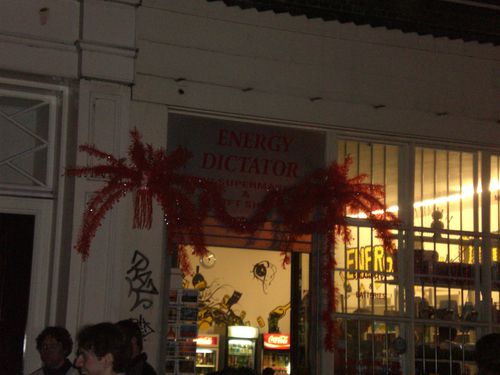 Besoin de recharger ses batteries?
If you need something, now you know where to go!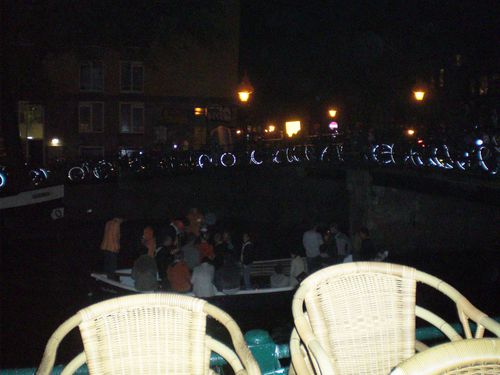 Même sur l'eau on s'amuse!
Even parties on water!
La ville était pleine et très vivante -contrairement à d'habitude! Toute la nuit!
City was packed and noisy-it was not really usual for Amsterdam but soooo nice! All night long!